AeroEx launches toolkit options for new EU EFB regulatory compliance
BlueSky Business Aviation News | 28th February 2019 | Issue #500
AeroEx, Europe's foremost aviation industry regulatory compliance consultancy group, has announced the launch of its toolkit that will help European operators and pilots ensure they comply with EU's new Electronic Flight Bags (EFBs) regulations ahead of the 9 July 2019 deadline.
The European Aviation Safety Agency (EASA) requirements has introduced new provisions for commercial and non-commercial operators using installed or portable EFB's, which transposes the International Civil Aviation Organization (ICAO) standards.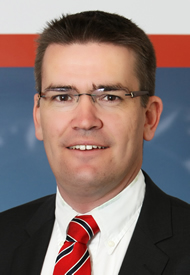 This new regulation is for the use of electronic flight bags and for the use of EFB applications with a failure condition classified as minor or below. Commercial Air Transport (CAT) operators are required to hold an operational approval for any Type B EFB application.
"Regulatory compliance is required, so missing a deadline means you remain grounded or unable to use your EFB. AeroEx can ensure your new EFB provisions can be met in a matter of weeks, not months, ensuring you are fully compliant by the July deadline," said Joel Hencks, Managing Director at AeroEx.
Continue reading on https://blueskynews.aero/issue-500/AeroEx-launches-toolkit-options-for-new-EU-EFB-regulatory-compliance.html